I'm assuming most of us are in the same boat right now. Many schools have closed around the world, and kids are at home. We can't play on public playgrounds, zoos and aquariums are closed, children's museums are closed, everything that can hold more than 10 people at a time are closed, etc., etc.
I currently work at a private school teaching 3-4 year olds. I am lucky enough to be able to bring my 3 year old to work with me every day. It's like the ultimate play-date every day for us. Our school closed two weeks ago (March 13), so we are back home. I actually feel very lucky to be at home with my daughter, and I pray for all those who are fighting so hard for all of us to stay healthy and calm the storm.
I know a lot of families are trying to find fulfilling activities to occupy their time while they're stuck at home. The first week home, the weather here in Utah was amazing and so we were able to spend lots and lots of time in the yard and on walks. This last week has been a bit colder, so we've spent more time inside.
Yesterday I got out some books that I had forgotten I bought a couple years ago when my daughter was much too young to enjoy them. Have you heard of the Shine-A-Light books? I think they're so much fun. When I initially bought them, I just wanted to make sure I had them in case they stopped printing them by the time I wanted to use them. Lucky for us, they are still around and they have a lot of them. I'll post some links at the bottom of the page.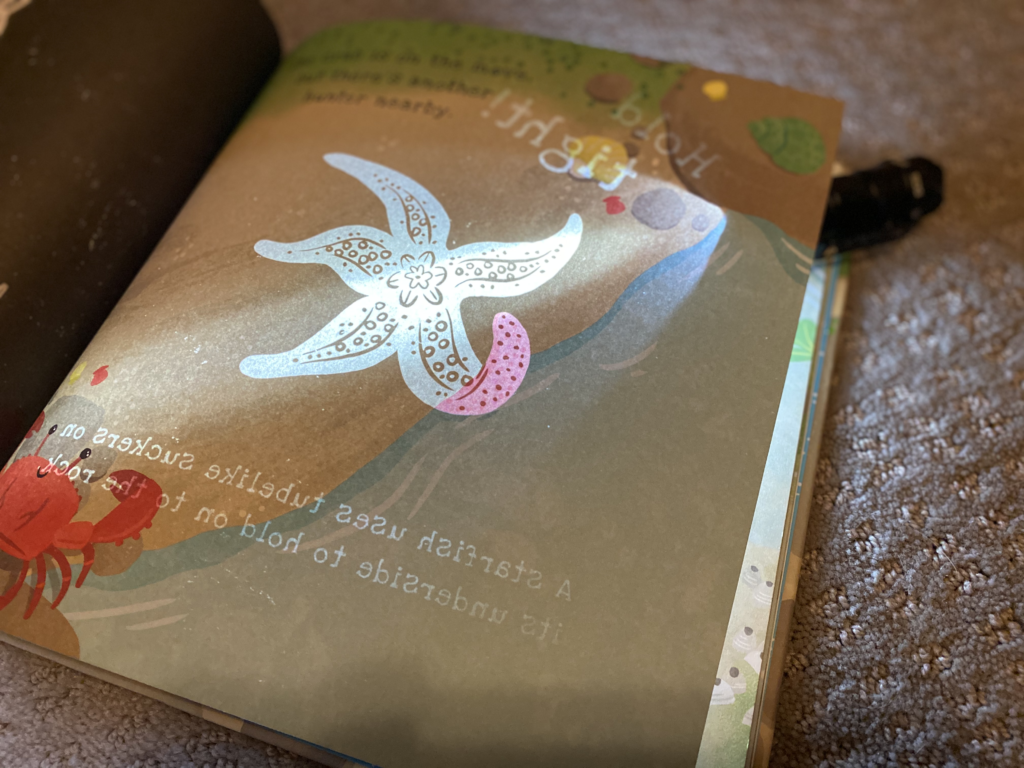 Each page has hidden pictures that you can find by shining your flashlight behind the page. The books we have are teaching us about the human body (I remembered I had this book because every day my daughter keeps telling me that she has bones inside of her, she's very fascinated by that concept), vegetables in a garden, the rainforest, and animals in the sea.
After we read the books we continued to play in the dark with the flashlights. I started remember games I've played in the past, and so I thought I would share some of those activities with you. Although my child is somewhat young, these activities can be adapted for all ages and ability levels.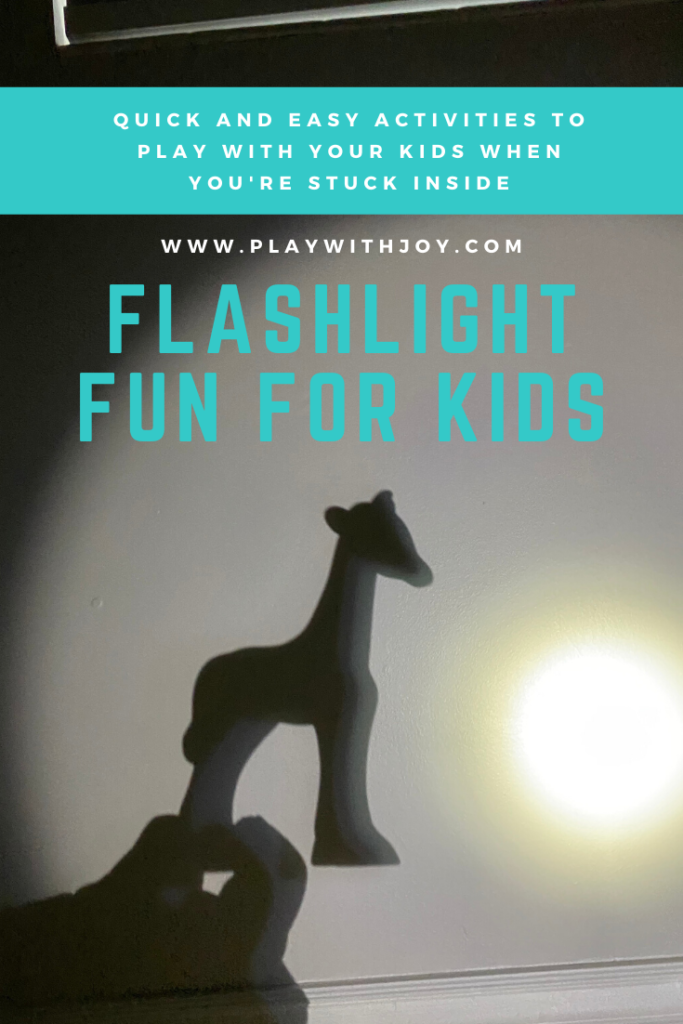 Guess that shadow

Supplies: flashlight, any objects

One person holds the flashlight and casts a shadow on an object of their choice while the other people guess what they think it is
This can be adapted for all age levels by how abstract the objects are

Flashlight tag

Supplies: a flashlight for every person
Lay down in a dark room, choose who's going to be it. Everyone tries to catch that person's light by shining their light on it.
This is probably best with 2-3 people unless you have colored lights to be able to tell who is who.

I Spy

Supplies: flashlight
Play your typical I spy game, but the person guessing uses their flashlight to guess what it is

Scavenger hunt

Supplies: flashlight, list, pencil
Make a list of objects that the kids have to find around the house, get the house/room as dark as you can and have the kids go find those objects

Hide and seek in the dark

Supplies: flashlight
This is exactly what it sounds like 🙂
You could also hide an object and have your children find it, or multiple items like an egg hunt

Shine-a-light books
As you can see, most of these activities are games we play all the time. Just add a flashlight. Kids love the novelty of playing with flashlights and playing in the dark. What other games can you think of? Write your suggestions in the comment section, I'd love to hear them!
Here are the Amazon links to the Shine-A-Light Books.