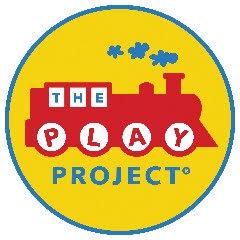 If you haven't heard of The PLAY Project, you need to! I began my certification in The PLAY Project back in 2009, and I love it.
The PLAY Project is based on Stanley Greenspan's DIR / Floortime, a relationship based and developmental approach to intervention for kids with autism.
Here are just a few things I love about The PLAY Project.
Parents are trained to be the interventionist
Kids thrive in their natural environment, and generalize skills better
Family relationships are strengthened
Everything is individualized based on the child's strengths, interests, and needs
Techniques can be used in everyday activities like mealtimes, bath time, or bed time
It's fun!
In-Home Coaching Sessions are available for families in and around Salt Lake County, Utah